Bianca Patterson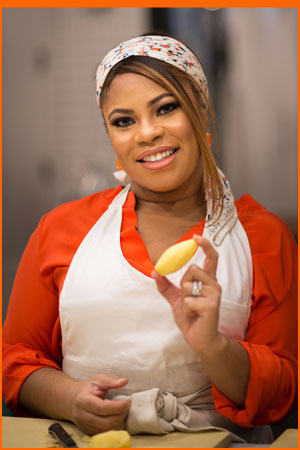 I am a wife, a writer, and the wellness expert behind and in front of The Pro's Kitchen. I love to feed people's bellies and feed their souls – all at the same time!
While my husband's playground is the professional football field, my playground is in the kitchen. I am an adventurous gluten-free and (mostly) dairy free eater who feeds a pro athlete who would rather have his adventures off the plate than on it. I am constantly balancing meals that both appeal and nourish the needs of both of us. However, the one thing that will remain consistent about my approach to food is my commitment to high-quality and high nutrient density. I am committed to creating and sharing recipes that encourage you to eat fresh, organic, seasonally grown foods and when choosing to consume animal protein to ensure that it has been raised humanly, eating and living as nature intended. I cook whole food wholesome meals that are both good for you and good to eat.
I like to say I make my home in 3 out of the 4 corners of the USA (California, NYC, and Seattle). Born and raised in Orange County, California, I spent my formative years in the sun and sand of local beaches – just to turn into a city girl when I attended college at the University of Southern California in Los Angeles. After graduation, I made my way to the land of evergreen trees and fresh seafood when I attended the University of Washington for graduate school.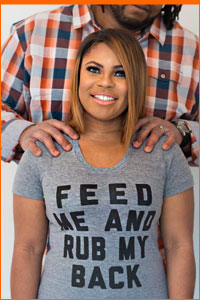 My adventure continued to the east coast but, this time, it wasn't to study from textbooks and attend lectures by world-renowned professors. Little did I know, that all my moves to come would be shaped by an oblong-shaped pigskin ball and my new attendance would be in a football stadium, cheering and supporting my pro football husband. The first stop would be the historical city of Philadelphia (the land of brotherly love). After 8 years, the image of the big red heart faded and morphed into a big red apple when we made our move to New York City. I have been blessed to call some of the greatest cities in America home. Each city has left its mark and has helped to shape my personality and my palate.
My husband and I both consider ourselves "Pros". I like to call myself a Health Pro. I have my B.S in Public Policy and Management, with an emphasis on Health Policy. I have a Masters in Health Services Administration and I am also a Certified Integrative Nutrition Health Coach. I have also taken several lectures and cooking courses at the Natural Gourmet Institute in New York. I have also been trained by the nation's top food media trainer Lou Ekus, of AirTyme Corporation. With all of that, I can say I have seen and experienced healthcare from all angles. My experience has given me a profound insight into what health and wellness is and how to promote it.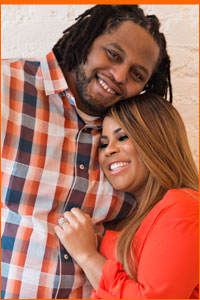 I left my executive position in healthcare when I came face-to-face with my own health crisis. My journey to healing was a journey to health, wellness, self -discovery and purpose. What resulted was a new found lifestyle of living to be whole and well. I knew then that I wanted to work on the front end of health, encouraging others to do the same by living well and eating well.
Just as much as I enjoy sharing love, I like to "feel the love" as well. Before you leave our kitchen, please make sure to leave any comments and/or questions. Nothing would make me happier than to hear that one of our recipes or expert tips has made its way into your home, your family's heart, and has made an impact on your health, life and performance.⊛