I had the honor and the privilege to interview a phenomenal woman that I not only call my friend but my facialist as well. She has not only blessed my soul with her love, but has been a complete game changer when it comes to my skin – and, boy, am I thankful!
Mamie McDonald, of Skin by Mamie located in New York City, is internationally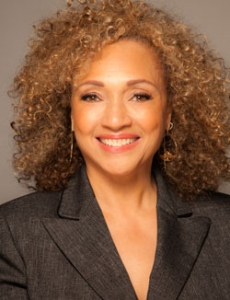 recognized for her innovative combination of old fashioned techniques coupled with state of the art technology. She has been featured in issues of Allure, More, Marie Claire of New York Magazine, Essence, and InStyle. Mamie is a leading skincare authority and, because of this, celebrities flock to position themselves in her chair. She has a list of well known celebrity clients that include Angela Bassett, Jay Z, Eva Mendez, James Taylor, Queen Latifah, and Iman, just to name a few.
But whether you are a celebrity or not, the truth is, when you walk into the door, all titles are dropped and you just become a member of Mamie's family. It's not about who she is, but who you are and her desire to see you glow and be "skin ready." She wants for you to be able to put your best face forward. It only takes one look into her face, which literally glows, and one touch to know you are in trustworthy hands. I was drawn in from my first appointment. Besides her magnetism, I was completely attracted to her use of old and new techniques and true commitment to creating healthy skin. Her desire is to restore and bring about the ultimate balance of health, wellness, and beauty. Mamie's passionate and personalized approach to beauty is what sets her apart.
In this exclusive interview she shares her advice as an expert but most importantly as an individual who wishes to see us all glow from the inside out this fall and into the seasons to come.
Is it true that your skin is a reflection of what is going on internally? If so, how do you practice beauty from the inside out and what steps do you recommend for others to do the same?
Mamie's Holistic Approach:
1. Flush. "You can't shower the outside and say you are clean, if you haven't showered and cleansed the inside."
2. Skin Care regimen is a must.
3. Monthly facials, exercise, massage, and breathe.
Water!!! Hydrate!!! Drinking water is by far one of the best things you can do to keep your skin in shape. It's that simple. It helps your cells take in nutrients and flush out toxins. Beautiful skin needs hydration and nourishment, internally and externally. So drink plenty of water, eat a healthy diet, and supplement as necessary.
Skin analysis is perhaps the single most important step to a true understanding of skin. Skin disorders such as hyper-sensitive skin (due to constant air travel, which causes the skin to become sensitive and dehydrated), Rosacea, skin pigmentation, acne, large pores, and photo damaged skin are the most common. With each case there are stages, and I address each disorder accordingly. I choose non-aggressive yet effective treatments, designed specifically for clients, that can be safely used on all skin types without side effects.
What are the three worst things an individual can do to their skin?
Neglecting to wash your face at night!
Your skin repairs itself at night. Just imagine all the dirt, make-up, and other environmental pollutants that settle on your face throughout the day. Leaving it on your face while you sleep is a lost opportunity for decreasing your risk for breakouts and blemishes. It definitely stands in the way of obtaining that radiant and healthy glow that we all strive to maintain.
Yielding to the urge to pick!
If you have a puss filled pimple, treat it by cleaning it with hydrogen peroxide and then apply a paste of baking soda and water. (Mix 1 teaspoon of water and 1 teaspoon of baking soda and put it on your skin for 5 minutes.)
Refusing to wear sunscreen!
Don't put your good health on the line. Sunscreen is just as important, if not more important, than any other products we use in our daily skincare regimen. It is essential in helping to prevent the skin's absorption of damaging sun radiation that causes free-radical damage which can show itself as:
facial brown spots and skin discolorations
wrinkled, premature aging skin
facial red veins and blotchiness
skin cancer
Make sure you are using a broad-spectrum sunscreen that protects against both UVA and UVB rays year-round.
What is your recommended morning PREP for skin care?
Step 1: Start by applying a small amount of the appropriate cleanser, for your skin type, on your fingertips. Apply to the face in an upward, circular motion. Be sure to stay away from cleansers that contain alcohol and fragrance, they are just too drying.
Step 2: Rinse skin thoroughly with tepid water until cleanser is completely removed. Never use hot water, it tends to over dry and irritate the skin, as it strips away the healthy oils.
Step 3: Next apply a small amount of your chosen serum, blending it in all over your face with your fingertips.
Step 5: Follow up with a small amount of eye cream. Apply by tapping lightly on the bone, moving in a counter clockwise direction, continuing around the top of the eyelid until it is fully blended.
Step 6: Next is your moisturizer. Again, apply with fingertips with the upward circular motion.
Step 7: Finish off with the application of a broad-spectrum sunscreen. Remember it takes no more than 15 minutes for the sun to do damage to your skin.
Always remember to be gentle with your skin – no pulling, rubbing or scrubbing!
What foods would you recommend for people to eat or COOK to aid in maintaining healthy skin?
Antioxidants. Eating a healthy diet of whole foods and maintaining a healthy lifestyle definitely goes a long way in promoting healthy skin. By whole foods, I mean eating a food that is in its natural form or very close to it. Minimize your intake of processed and packaged foods and refined sugar. Consume a variety of whole foods throughout the day: vegetables, fruits, legumes, eggs, Greek yogurt, nuts, oils rich in monounsaturated fats, and drink green tea.
It is believed that the major antioxidants such as vitamins A, C, and E are important to slowing and preventing free-radical damage. Vitamin A is hailed for its role in skin repair. Vitamin C aids in the body's production of collagen, a protein that forms the basic structure of your skin. Eating foods high in vitamin E, and taking vitamin E supplements if you can't get enough through your food intake, can help prevent premature aging of your skin and damage to your DNA. You can find these vitamins in all kinds of foods, especially colorful fruits and vegetables like: berries, apricots, oranges, tomatoes, beets, sweet potatoes, spinach, kale, squash, peppers, olives, beans, nuts, and seeds.
With fall right around the corner, can you give us your expert advice and "pro" tips on how to ensure that our skin PERFORMS at its best this fall and winter months?
As the seasons transition, proper care can mean the difference between a healthy vibrant complexion versus a tight, dry, blotchy, and flaky skin. This is one of the instances where changing your skincare routine and products comes into play.
If you were a gel cleanser user during the summer, you may find your skin happier with a hydrating cream cleanser this winter. Your choice of moisturizer may be a little heavier to help protect the skin against the winter elements.
These tips are for both men and women. Men may also need to adjust their shaving products, switching from shaving foam to a more hydrating shaving lotion or serum, especially if your skin is feeling tight and dry.
Remember rule #1 for skin health is stay hydrated. Drinking plenty of water and humidifying room air will help thwart the tendency to develop chapped skin.
Here in The Pro's Kitchen we have a regular segment entitled "MIY – Make it Yourself." Do you have a recipe for a hydrating mask, perfect for the fall and winter months, made of ingredients that can be found right in your own kitchen?
There are special times, on those easy Sunday mornings, when I start brainstorming about what is really natural and healthy for the skin that can be made at home. It's fun to look in your cabinet and refrigerator and put together a moisturizing homemade mask. It's also play time for me and my granddaughter. So, now that fall is upon us, I made a really nice mask high in nutritional value to help hydrate the as we go into fall and then on into our cold snowy New York winter. Click here for 'Mamie's Master Mask' recipe.
If your interested in learning how to eat for healthy skin, please sign up for your free health consultation today.

[/fusion_builder_column][/fusion_builder_row][/fusion_builder_container]